Switching between tabs is like keeping track of multiple conversations at a party. You have to respond to everyone while understanding what they are saying. When you fail to do so, you give void responses, making the conversation dead.
Relating to our metaphor, when you have to juggle between tabs, you often lose track of the tab you were working on. As much as this wastes your time and efficiency, it breaks the rhythm of work.
However, if you have dual screens, you can watch the two tabs simultaneously without hindering your work. Let's show you how to set up two monitors with a single laptop in easy steps!
What Are The Benefits Of Dual Monitors?
Productivity and efficiency aren't the only benefits you get with your dual monitors. This multiple-screen placement also helps you focus on tasks individually. Here's what you get with multiple monitors at your disposal:
1. No More Neck Strain
This one was worth mentioning. I know people who spend a lot of time working or gaming on the computer and complain about neck pain. What causes this neck strain is the wrong posture we have while using our laptops. Learning how to set up dual monitors will relieve you of this burden. Place your monitors at a more ergonomic angle so that your head and neck are positioned in a straight posture.
2. Helps In Multi-Tasking
Digitalization has reshaped the intensity of work. Whether you are in the office, at home, or gaming, you have to put your hands on multiple tasks at once. Having two monitors at your ease will help you keep up with your digital world. You can open different tasks and apps in view and keep moving around them quickly.
3. Best Gaming Experience
Dual monitors are better with laptops than triple monitors for the best gaming and entertainment experience. Managing more than two screens can become hectic regarding room aesthetics and convenience. Having two monitors instead of three makes carrying easier and more convenient with fewer cables.
Before learning how to set up two monitors, you must have a checklist of prerequisites. Keep reading, and you will know!
What Are The Requirements For The Dual Monitor Setup?
The first thing to begin your "how to set up dual monitors with laptop" procedure is understanding what it means to have dual monitors. Dual monitors mean having two external displays with your laptop's display. Three screens to look at!
Firstly, you must have a laptop with a video output port, and there are some hardware and software requirements you need to fulfill for a fully functional system. This may sound like I am about to ask you to get some expensive devices or install heavy software. However, the list is simple, and if any of these are unnecessary to you, skip them.
Get The Extender Monitor
The market is full of various types of monitors for every use case. Whether working from home, video conferencing, coding & programming, or streaming, find the monitor of your choice. Once you decide on what you are looking for in a monitor, see if its resolution, refresh rate, and connection type match your laptop. Get The Latest Monitors!
The Cable Type Or Connection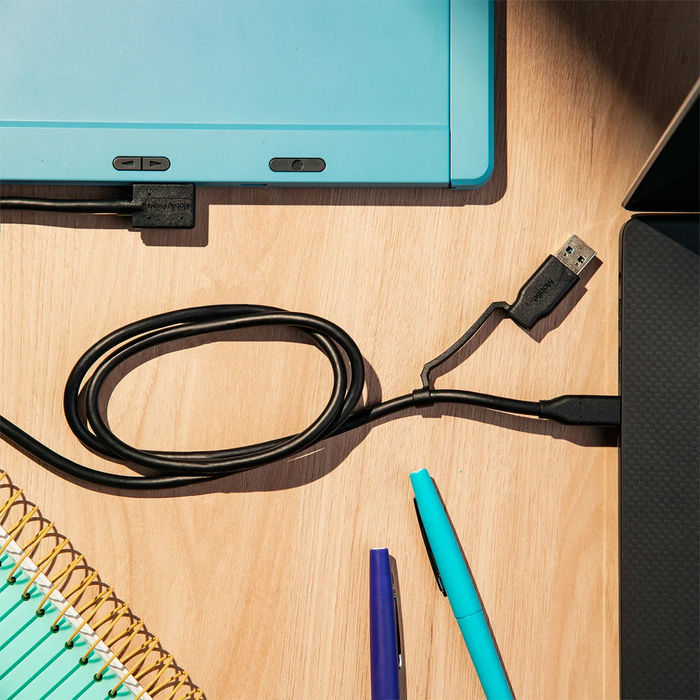 After deciding on the monitors, the next step is to know your cable type. There are many ways to connect your monitors to your laptop. You can use wireless connections to integrate your laptop into your monitor. However, Bluetooth connections are only compatible with some monitors and are usually suitable to connect a single device. So, the most reliable way of connecting your monitors to your laptop is the cables. Cables are of the following types:
Software Requirements
You won't need much to build a connection. There are rare cases in which you need to install extra software to get your monitor working. The operating system you use plays an important part. Windows 10, macOS, and Linux are the three main operating systems. All three support dual monitor integration, but they may vary in configuration.
More Prerequisites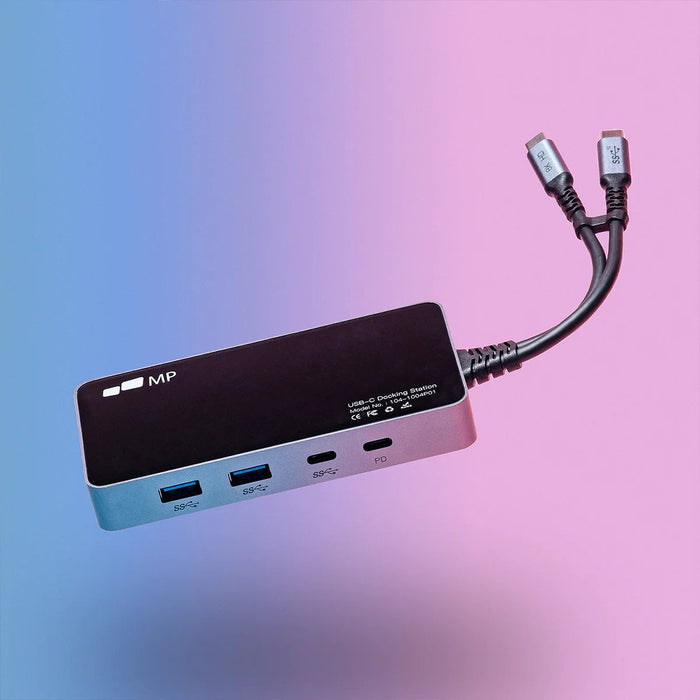 A Laptop docking station (If needed)
Enough desk or wall space for mounting
How To Set Up Dual Monitors With Laptop: Step-By-Step Guide
The process of setting up two monitors begins. Now that you know the prerequisites and might have gathered the devices, connect the puzzle with us. You don't need an IT guy for this; you can do it independently because it is pretty simple. Follow the steps!
Step 1: Check The Ports And Cables
To begin with, locate the port of your laptop. Mentioning the very obvious, the port where you insert the cables are on the sides of your laptop. When you find the right port, check them. What you have to check is whether it is a USB port or a simple pin port. Then you see if you have the cable it needs at home. If not, then look for places to buy cables from.
HDMI, VGA, and DisplayPort are some ports used with laptops. You already know what you need now you look for a retailer where you can buy your cables. Today, online hardware stores are quite common you can check with one of them.
Step 2: Time To Link With Your Monitors
First of all, you don't put any electric cable if the connection is on, so switch of your laptop or any other source of electricity. Now, let's put the cables in the laptop and monitors. When you insert the port please refrain from putting pressure as it can break the pins in the cable. Keep it light and the cable will be connected in now time. Now, you can't lay your cables loosely in the way you have to place it a side in an aesthetic way.
Step 3: Let's Switch On And Enjoy
That's it now: you can turn on your laptop and the monitors. Check if your laptop is detecting these devices or not. If yes, start configuring your display setting. Open display settings on your laptop and start customizing. Make it home by adjusting the resolution according to your needs.
Final Thoughts
Dual monitors come with perks and allow users freedom of productivity. You have now learned how to set up monitors with your laptop, and you can begin your productive and creative days. Whether you do your office work or school projects, enjoy games, or start a virtual meeting, give your 100% with your smart setting with Duex Max..