The completely portable dual-screen laptop accessory that promises to boost your productivity by up to 50% and allows for efficient multitasking. Attach the DUEX Pro monitor to the back of any laptop, and you're ready to work wherever you are!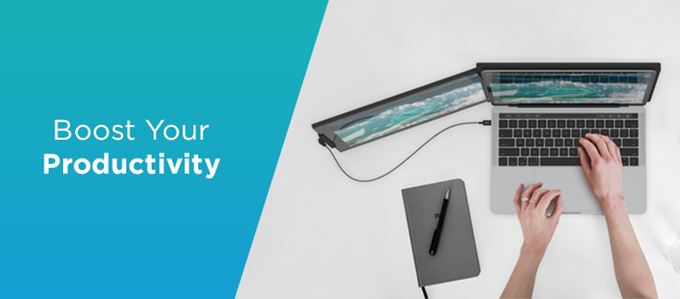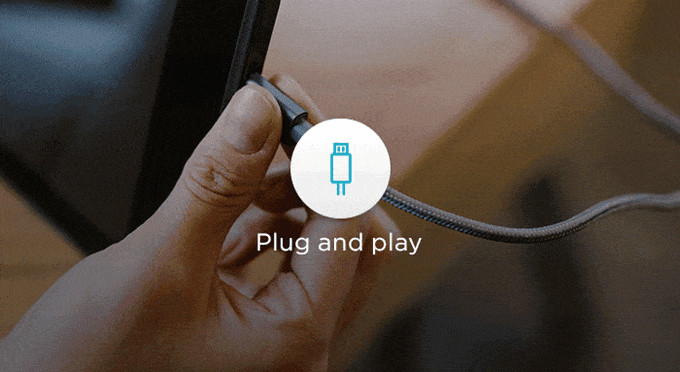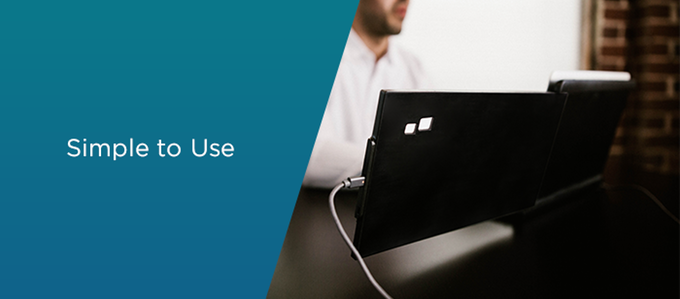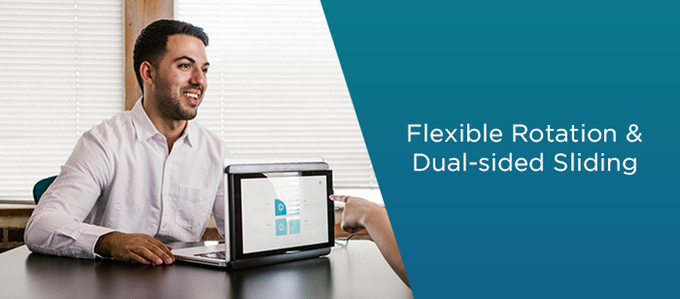 DUEX Pro provides a full 270° rotation, with the option for a 180° presentation mode, so you can choose your optimum viewing angle for any situation.
You can also slide DUEX Pro to either side of your laptop screen.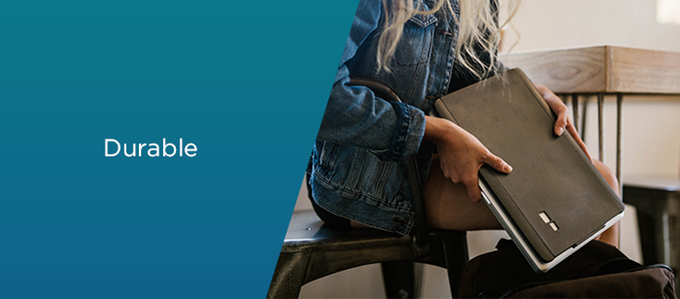 DUEX Pro was created with high-quality industry materials and can withstand the wear and tear that comes with transporting your laptop around.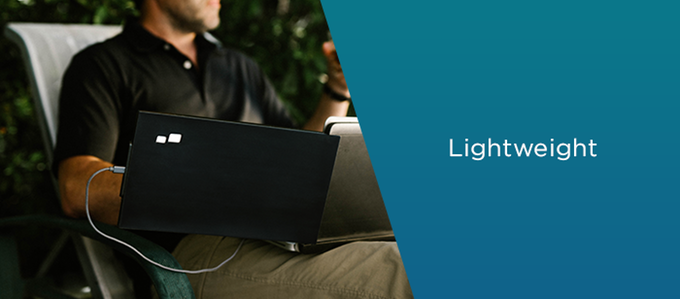 At 1.7 pounds, DUEX Pro gives you the true mobility you need to move from workspace to workspace.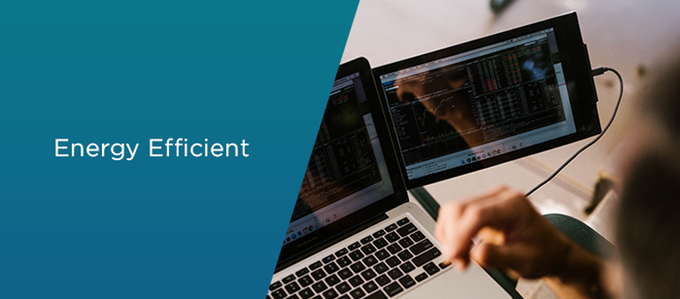 The DUEX Pro video driver has an energy-star rating to reduce battery drain from your laptop.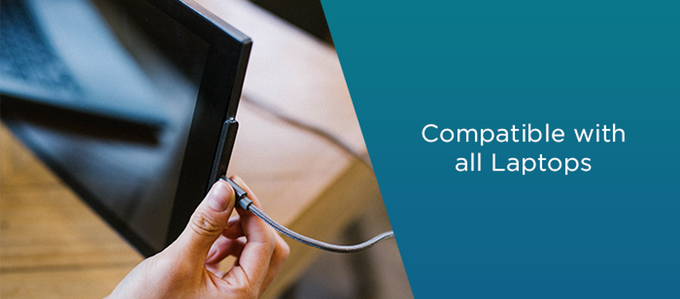 DUEX Pro is compatible with any laptop via simple USB connection and available in a 12.5-inch size to best fit your laptop.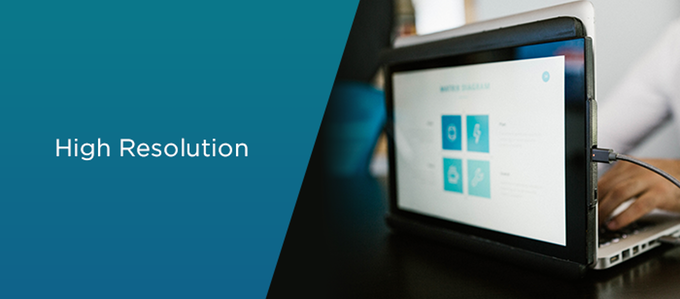 DUEX Pro has a 1080p high-resolution display, so everything you see is crisp and clear.

Toggling between tabs, windows, and applications can make us lose, on average, about 10 seconds every five minutes.That adds up to be a huge loss in productivity on an average workday.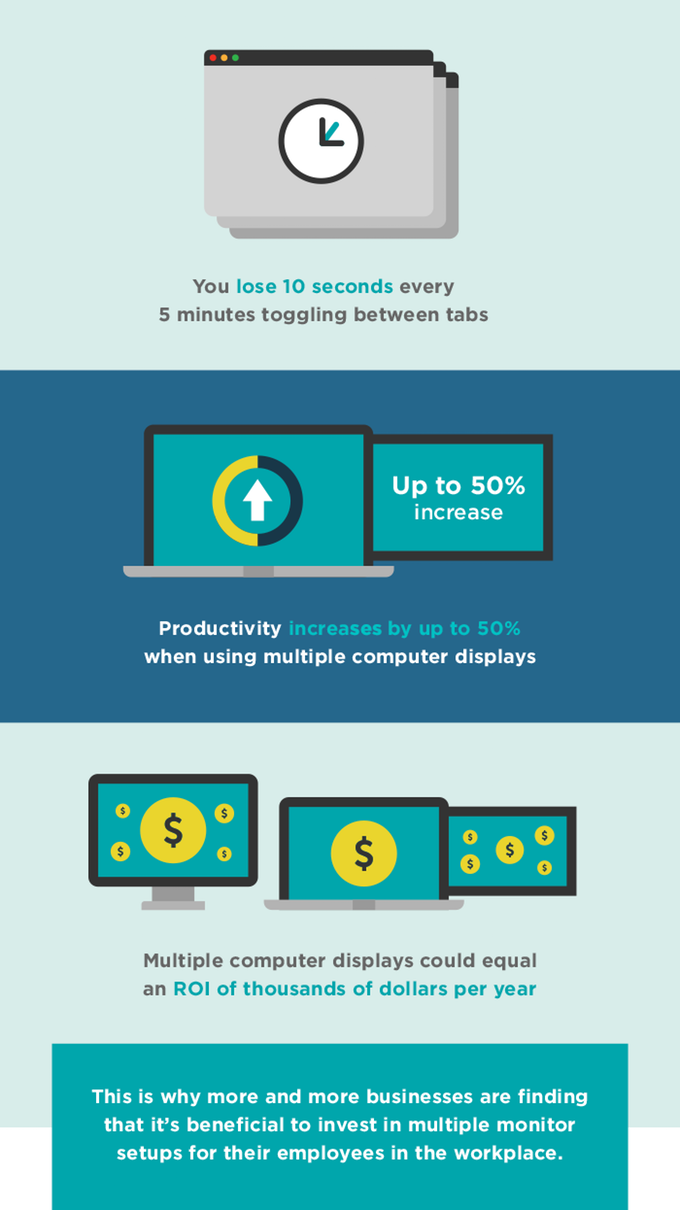 Unfortunately, a second desktop monitor doesn't help employees when they work from home or travel.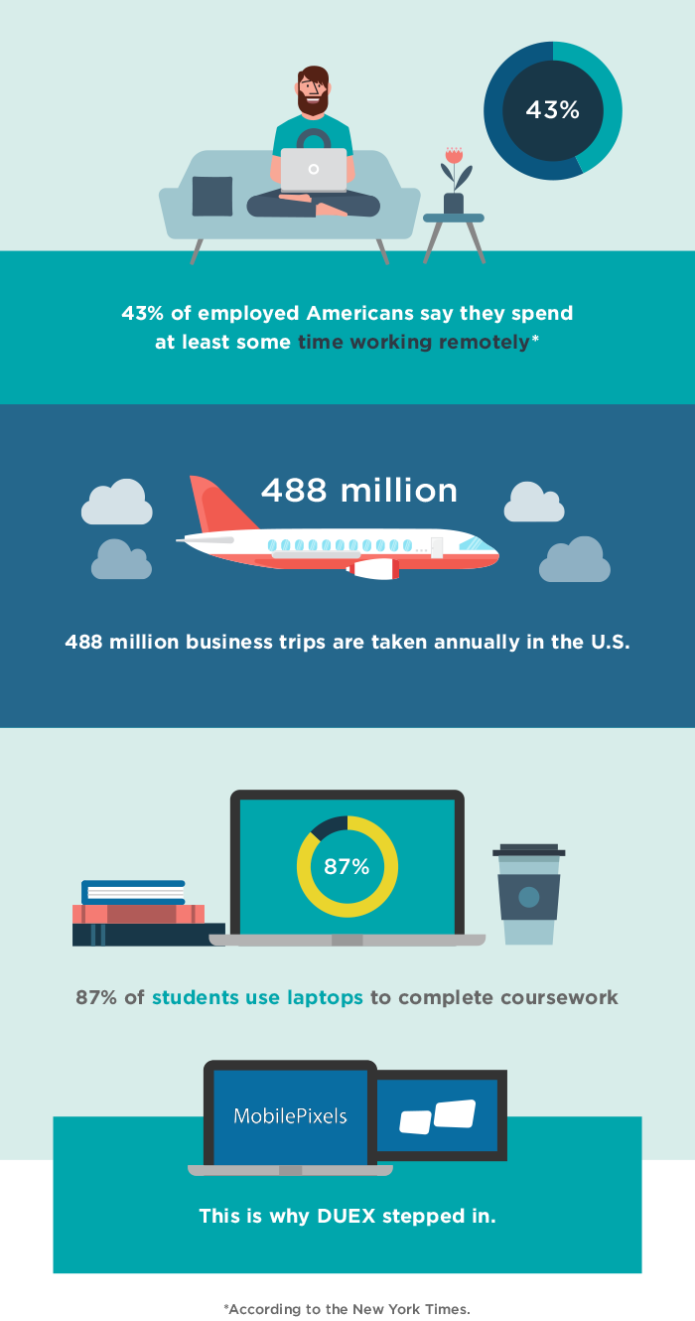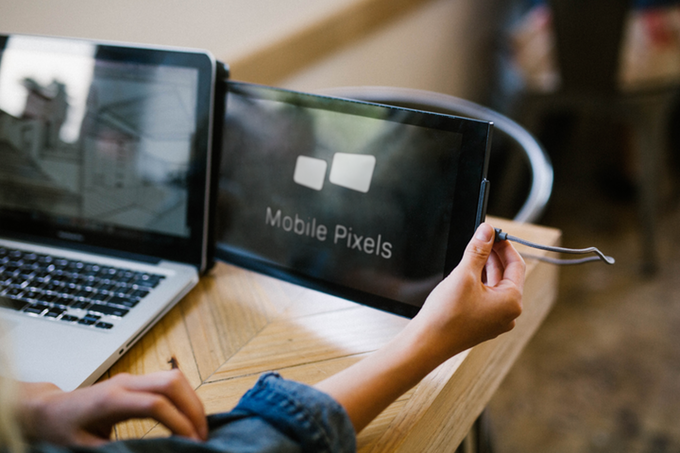 DUEX Pro is a convenient, yet affordable, on-the-go dual screen option, so the large fraction of the computer-using population isn't forced to lose out on the proven benefits and productivity that come with using multiple screens.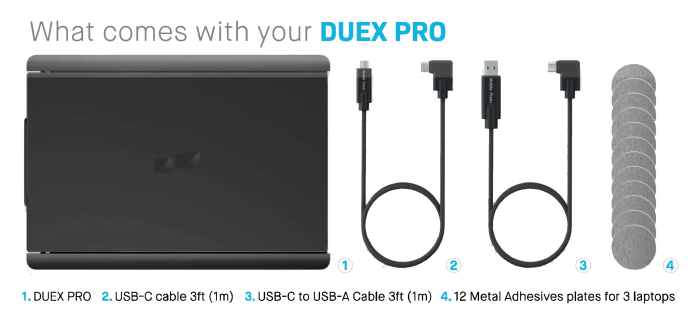 We can't thank you enough for checking out our project and helping us make DUEX Pro a reality.We know not everyone will be able to support us with a pledge, so even if you can't give a dollar or purchase DUEX Pro. If you're a supporter of DUEX Pro, you can help us spread the word on Twitter, Facebook, Reddit, Instagram and anywhere else you can think of!