Welcome to
Mobile Pixels Support
Get help on installing our devices, learn about device technical specifications
and get answers to frequently asked questions.
macOS Monterey 12, Big Sur 11 & Catalina 10.15 DisplayLink Manager App
Installation Guide for Mobile Pixels Duex Pro
macOS Monterey 12, Big Sur 11 & Catalina 10.15 requires the Duex Pro users to permit "Screen Recording" in order for DisplayLink devices to work properly. The message is generated by the OS and the screen is not actually being recorded by DisplayLink. Approving it enables the DisplayLink Manager App to access the pixels it needs to render a mirrored or extended screens, and send the pixels over USB from your computer to the DisplayLink display. It does not send any data or pixels back to DisplayLink.
1. Please download the driver below:
DisplayLink USB Graphics Connectivity
Monterey 12, Big Sur 11, Catalina 10.15
Release: 1.5 | 8 Sep 2020
2. Uninstall the classic DisplayLink driver if you have it on your computer. Download the DisplayLink Manager App and install it from the ZIP file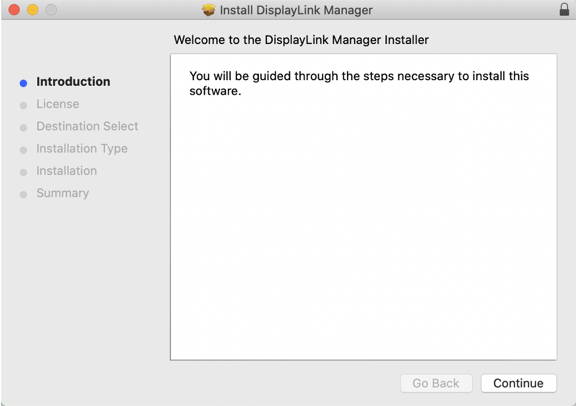 3. Navigate in Finder to Applications and then open DisplayLink Manager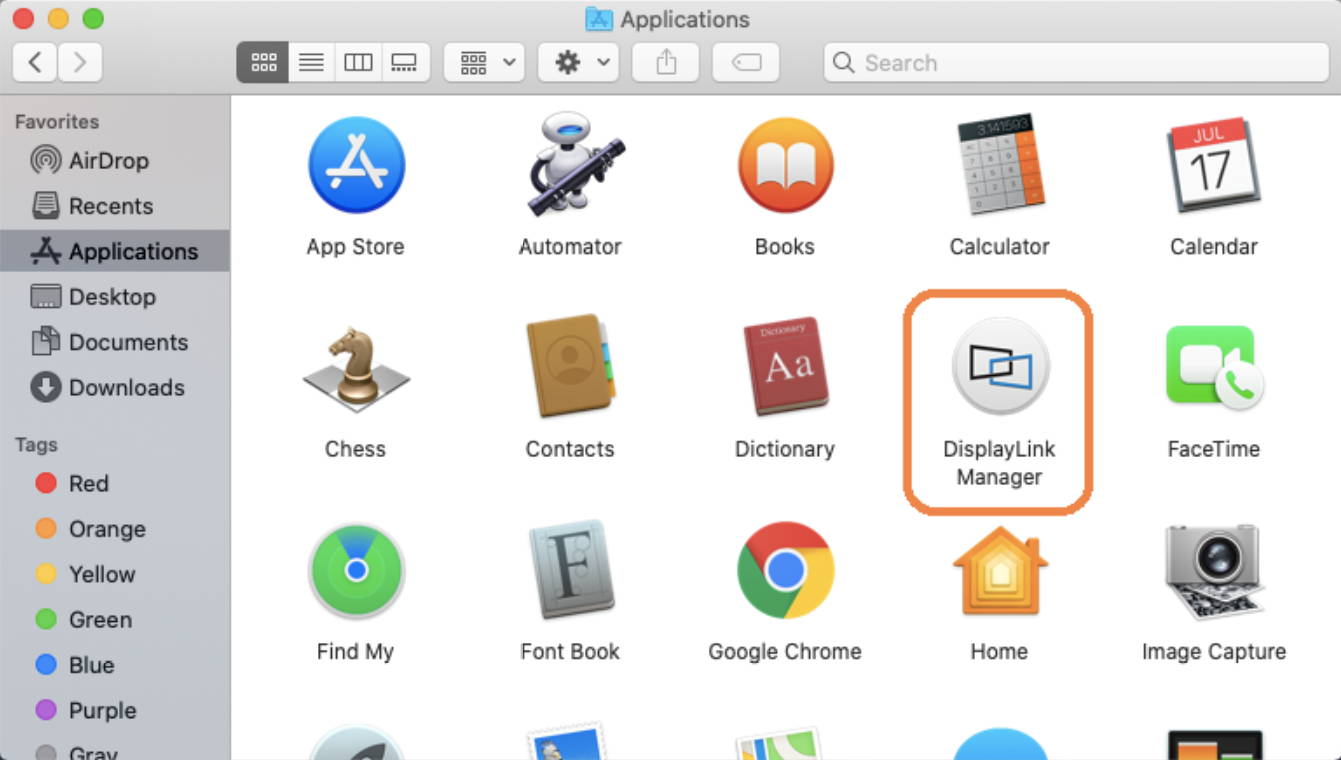 4. Click on the DisplayLink Manager app icon from the notification area to open the app window. This confirms the software is installed and running properly. Select "Launch app automatically after logging-in" for the software to start automatically every time you log-in.
Note: this is not compulsory but recommended to save you from repeating each time you login.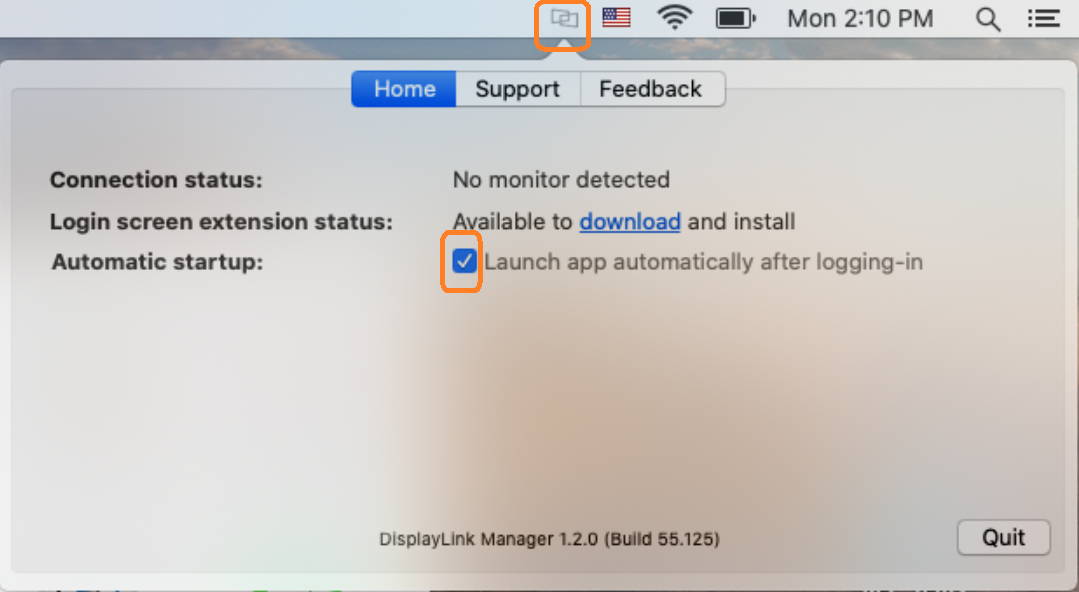 5. Now connect the peripheral with DisplayLink technology and navigate to your System Preferences to open Security & Privacy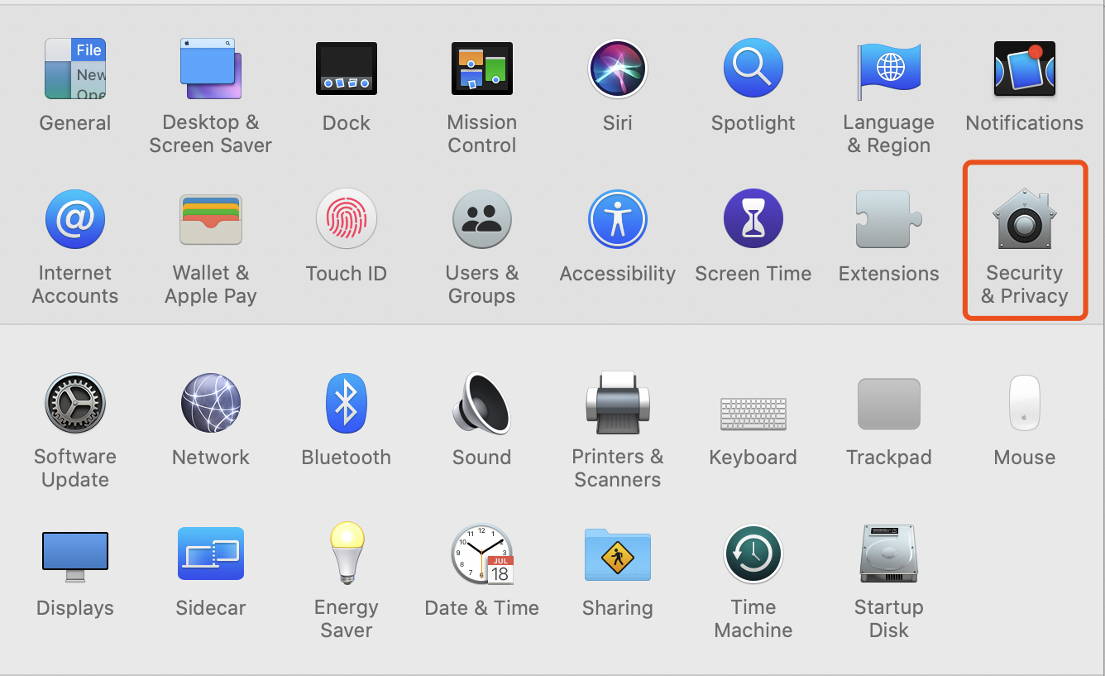 6. Enable "Screen Recording" to allow the DisplayLink Manager app to capture pixels and send them to your USB peripheral
1). Please select "Privacy" tab
2). Navigate to "Screen Recording" in the list on the left
3). Then tick the "Screen Recording" permission for DisplayLink Manager.
NOTE: DisplayLink driver requires that permission to capture pixels and send them through USB.
DisplayLink driver does NOT record screen data.
If you don't see the DisplayLink Manager in the list, please plug in the screen and wait until the screen light up. Repeat Step 4 to 7. Then it will show up.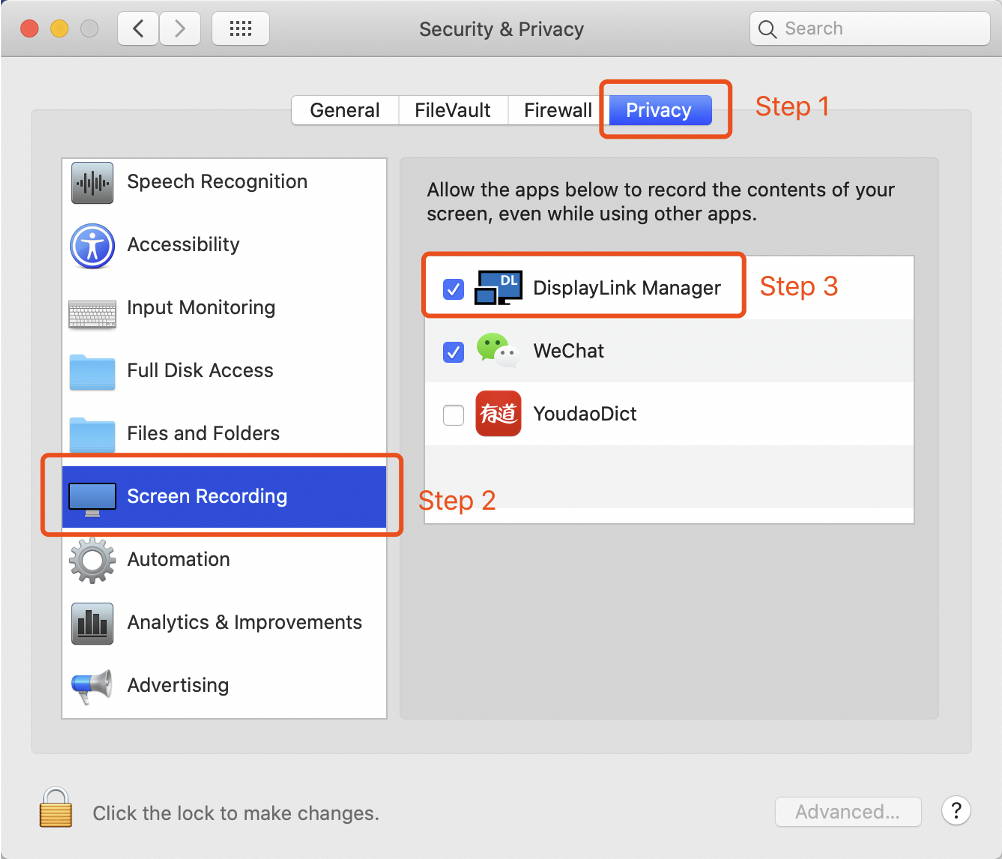 4). Because the new permission will only be active the next time you start the application, Manage App will invite you to "Quit Now". Please accept.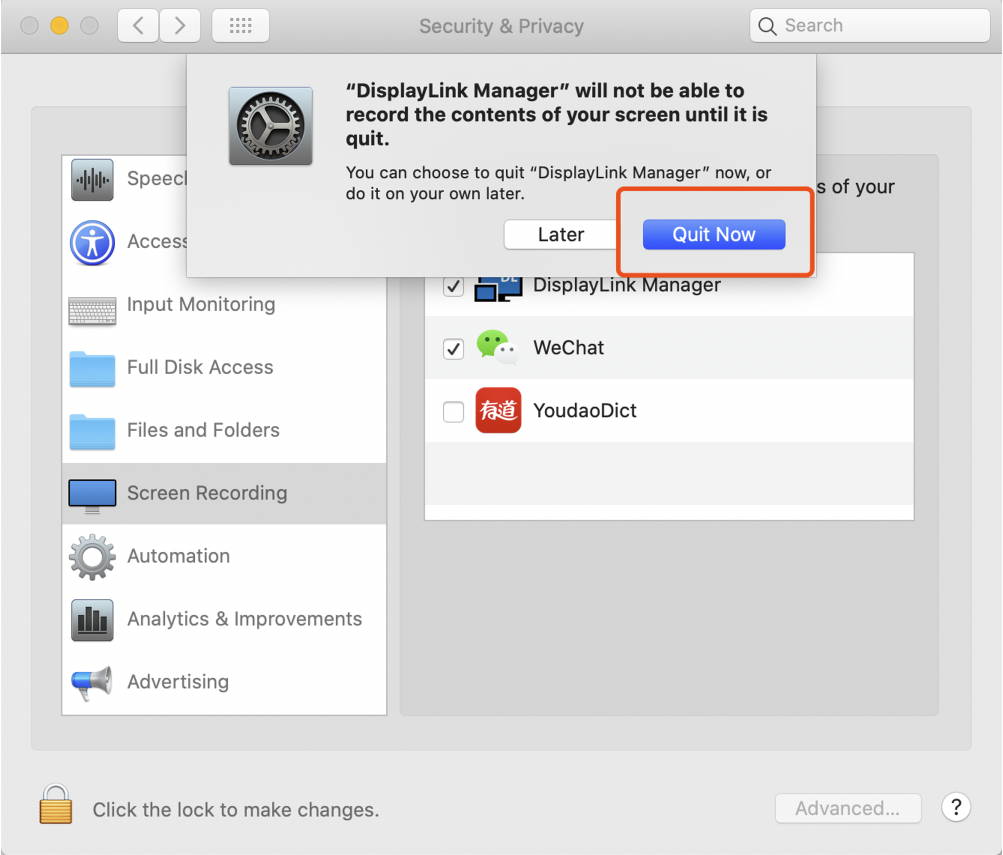 7. Now it has adequate permissions, re-open DisplayLink Manager from Applications in the Finder.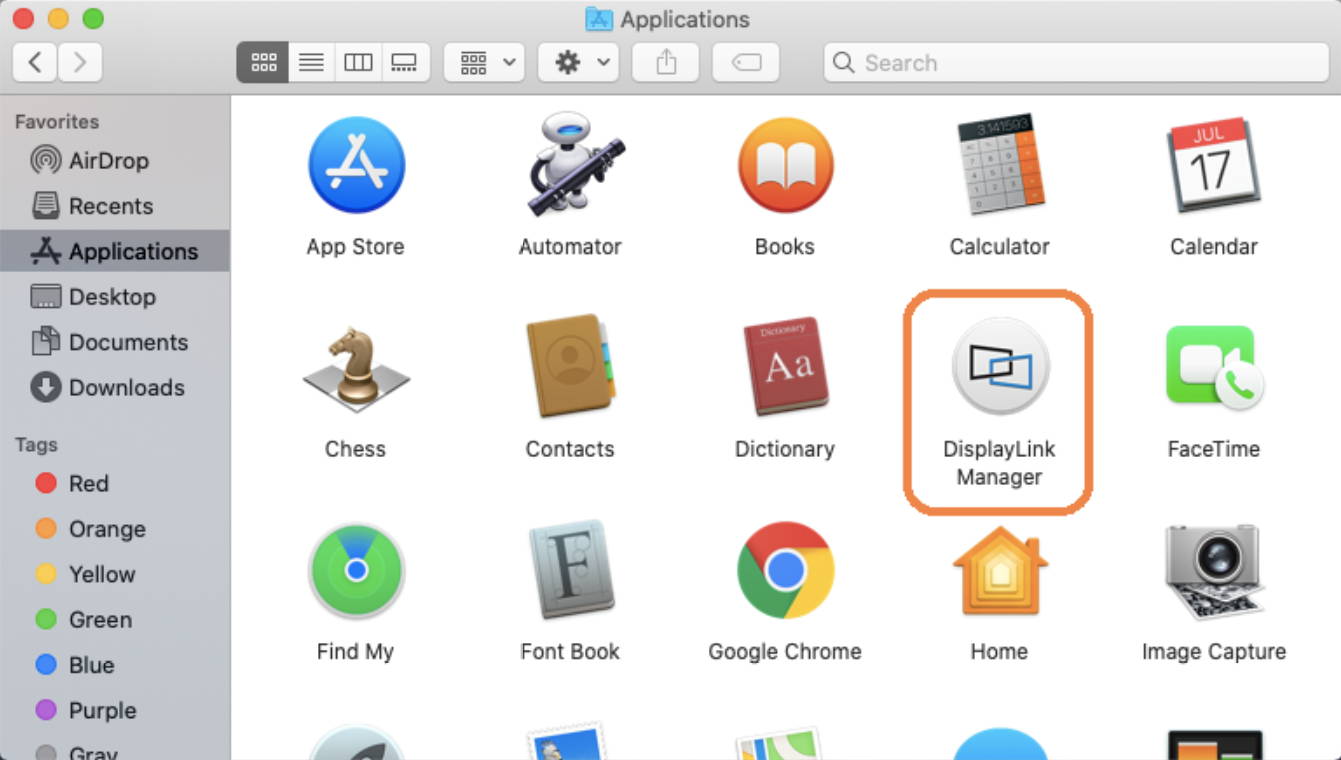 8. Your displays are now working properly.
9. Current DisplayLink Manager app scope and limitations
The DisplayLink Manager app is in development and distributed as an early preview. It has the
following limitations we are currently working on, some of them with the OS vendor.
• External displays number is limited to 2,
• Rotation is not supported,
• Clamshell mode is not supported,
• Login screen it not supported.
If one of these limitations affects your work, we recommend you stay on the classic driver.
Check the video installation guide