Welcome to
Mobile Pixels Support
Get help on installing our devices, learn about device technical specifications
and get answers to frequently asked questions.
macOS Installation Guide for TRIO Series
DO NOT plug the Mobile Pixels Inc Device into your mac before executing the driver installation
1. Please download the driver below:
Driver Version: MP_Graphics_Driver_v1.0.0
Check the Video Installation Guide
2. Click MP_Graphics_Driver_v1.0.0.pkg, please follow the instructions to install the device driver.
3. The system should pop‐up a screen "System Extension Blocked " after installation asks the user to enable these extensions for the first time .Click "Open Security Preference " to go setting.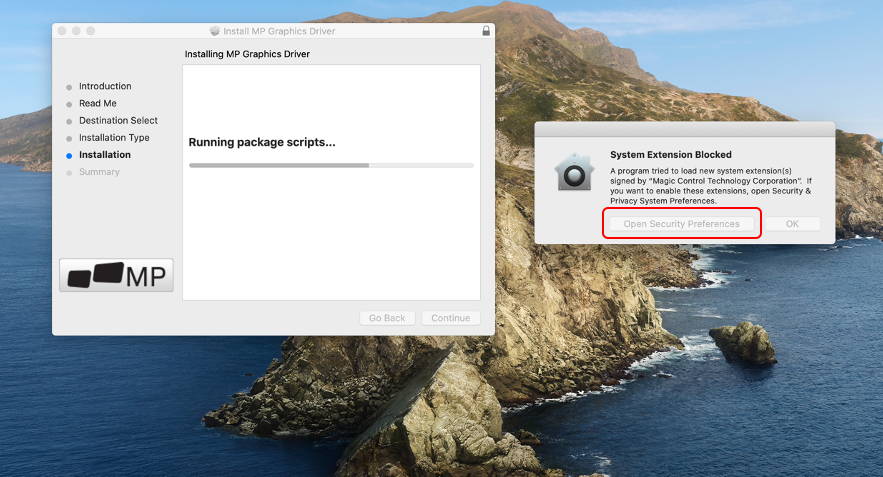 IMPORTANT: This warning is not always shown. Even if it is not shown, for new installations the user must "Allow " to install the Mobile Pixels driver and restart the laptop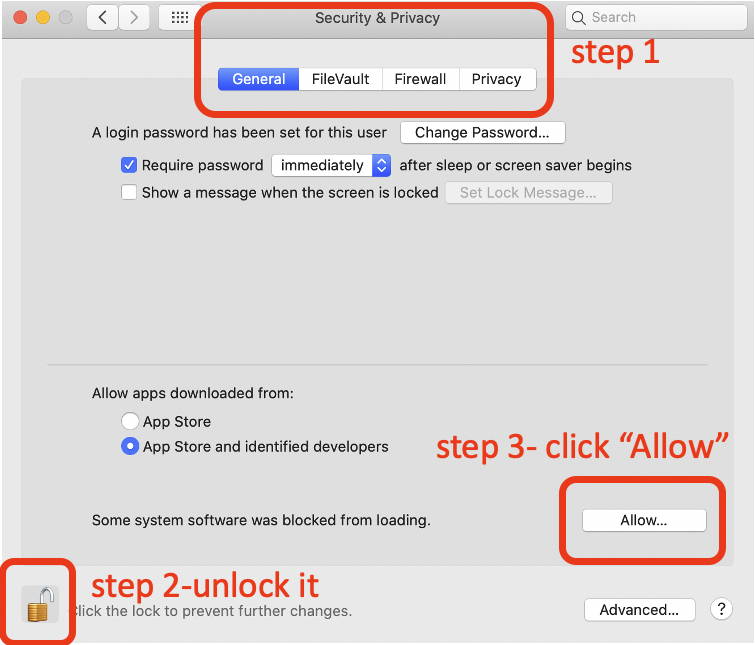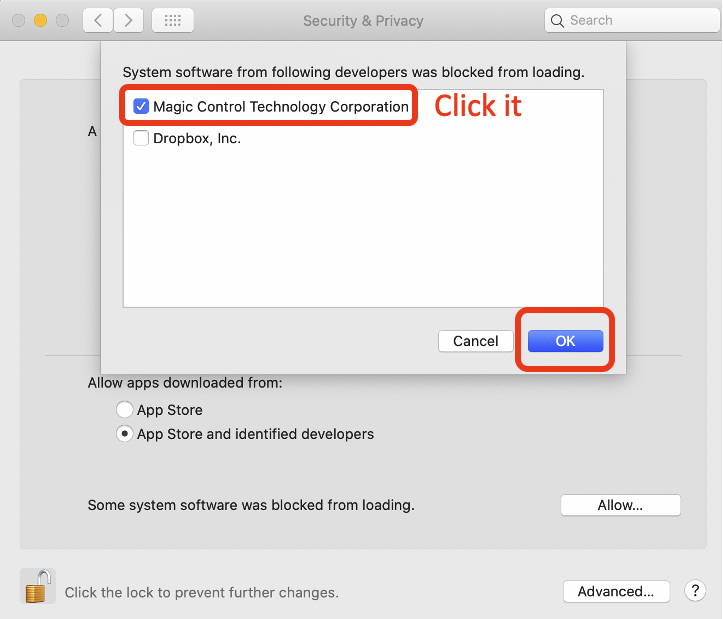 4. (After System Reboot) Connect Mobile Pixels Inc device to Mac computer, a screen recording prompt should pop up "Click Open System Preferences "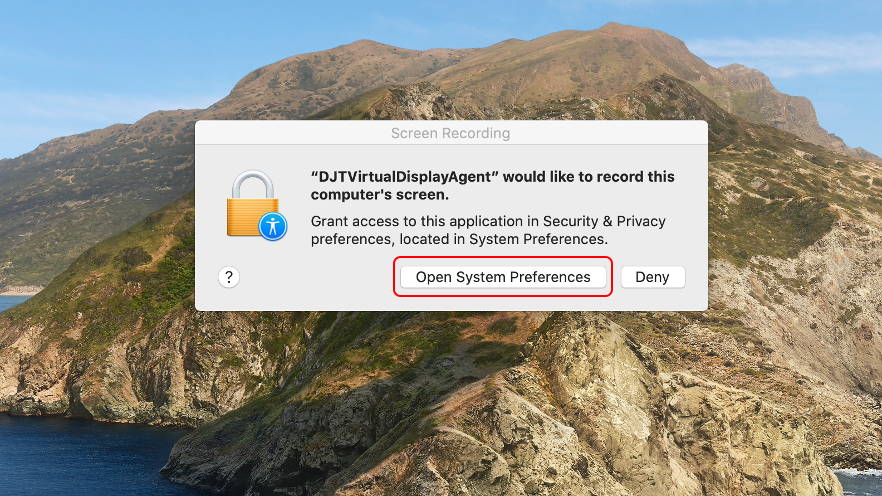 5. Go to System Preferences > Security & Privacy > Privacy
6. Click on the Lock to make changes
7. Scroll and select "Screen Recording " and check "DJTVirtualDisplayAgent "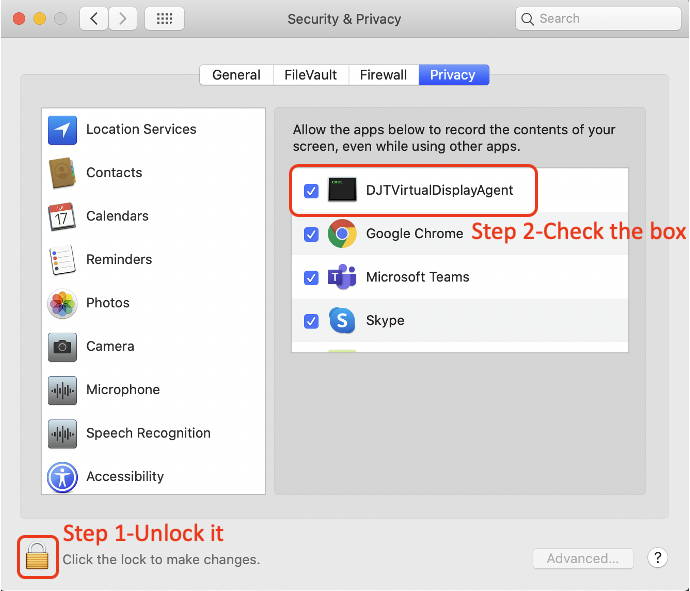 8. Click on the Lock to save changes Click "Quit Now " and restart the laptop.
9. Wait for your laptop to restart. After it restart, enjoy your monitor(s)